What makes your company website trustworthy?
Most of us know that to succeed in business we MUST have a presentable website. Your website is the business card of your company in the digital world we live in more and more often. However, although you may have a state-of-the-art designed website, there are other details visitors look for-- an important one is the
trustworthiness of your website
. Using the
Tellwut Audience
, a great online apparatus for gaining feedback, we conducted a survey on what visitors look for in a website that makes it a trustworthy place to visit.
Tellwut crowdsourced
nearly 1100 people to ask them about their website visiting experiences and online behavior.
This is what the Tellwut results confirmed:
THE DESIGN OF YOUR COMPANY WEBSITE IS IMPORTANT!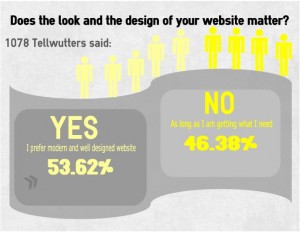 FAMILIARITY WITH THE BRAND IS OBVIOUSLY ESSENTIAL!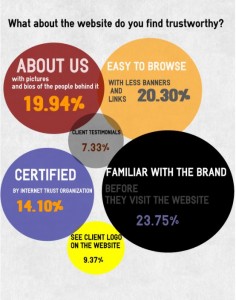 YES - YOUR TEAM IS VALUED!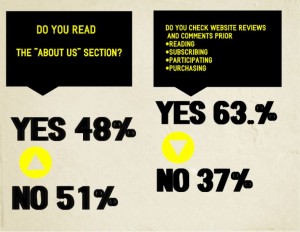 TRUSTWORTHY WEBSITE = TRUST IN SHARING PERSONAL INFORMATION!
PROVIDE INFORMATION BEFORE YOU ASK FOR INFORMATION. THAT'S THE SECRET!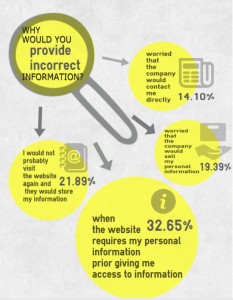 To join our business e-newsletter list and get new ideas, special discounts, consumer insights, and much more, click
here.
Happy Surveying!