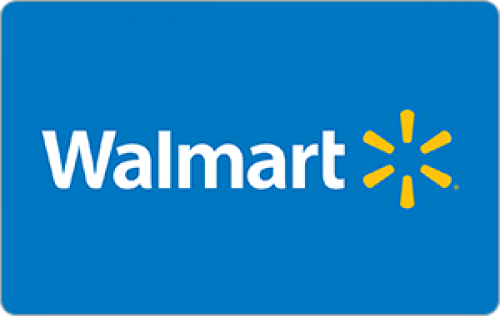 Product Description, Terms and Conditions is provided by product owner.
Description
E-cards are not sent automatically upon redemption. Orders will be fulfilled within 2-7 days of redemption. Once the order is fulfilled, you will receive a confirmation email and then the reward within 30 minutes. Please check your junk mail or contact support@tellwut.com if you did not receive your order. Cards are non refundable once the order is processed. E-cards are sent directly from our supplier Your Digital Reward.

A Walmart Canada Gift Card is one way to say it all! It can be redeemed for a wide selection of products you will love in any Walmart Canada Store or on Walmart.ca, including Marketplace.
Happy shopping! 


---
Product Terms & Conditions
Card only valid for purchases at Walmart Canada (excludes licensees), walmart.ca and Marketplace. Cannot be returned or redeemed for cash, unless required by law. With receipt, Walmart will issue a replacement card with any balance remaining on the lost or stolen card at the time of replacement. Card balance cannot be applied towards credit card balances. Returns of merchandise purchased with a with a card will be credited to a card only. Walmart reserves the right to cancel card if obtained illegally (including through fraud). Issued by Wal-Mart Canada Corp. Balance Inquiries: 1-888-537-5503.