$25 CVS Pharmacy e-Gift Card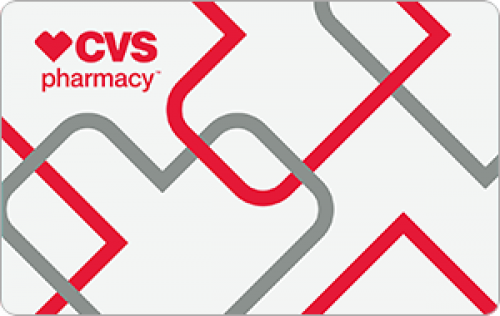 Product Description, Terms and Conditions is provided by product owner.
---
Description
E-cards are not sent automatically upon redemption. Orders will be fulfilled within 2-7 days of redemption. Once the order is fulfilled, you will receive a confirmation email and then the reward within 30 minutes. Please check your junk mail or contact support@tellwut.com if you did not receive your order. Cards are non refundable once the order is processed. E-cards are sent directly from our supplier Your Digital Reward.
A CVS Pharmacy® Gift Card is always a great choice. With more than 7,100 locations from coast to coast, CVS Pharmacy® is the most convenient place to get the prescription medications and health care products you need. Plus, it provides a huge selection of popular beauty and personal care brands as well as exclusive brands you won't find anywhere else. It can be used at any CVS Pharmacy® location and can even be used toward prescription purchases+.
+Restrictions apply. CVS Pharmacy® Gift Cards cannot be used for any other retailer's Gift Card or prepaid card that CVS Pharmacy® may carry. 
---
Product Terms & Conditions
Usable up to balance only to buy goods or services at a CVS Pharmacy® store. Cannot be used to buy money orders or prepaid cards, in-app purchases or as payment on a credit account. Not redeemable for cash unless required by law. Reloadable. Not a credit or debit card and has no inactivity fees. SAFEGUARD THIS CARD. It will not be replaced or replenished if lost, stolen or used without authorization. CardFact 25, Inc. is the card issuer and sole obligor to card owner. CardFact may delegate its issuer obligations to an assignee, without recourse. If delegated, the assignee, and not CardFact, will be sole obligor to card owner. Purchase, use or acceptance of card constitutes acceptance of these terms. For balance, visit www.CVS.com. For inquiries, call Customer Care at 1-877-295-7777. CVS Pharmacy® and related marks and designs are trademarks of CVS Pharmacy®. ©2022