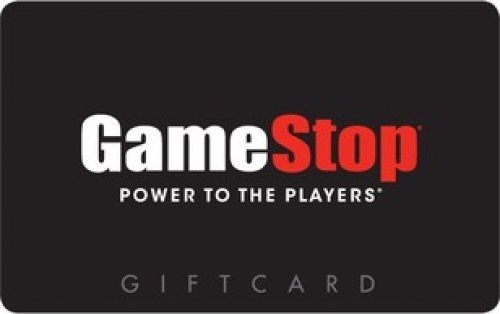 Product Description, Terms and Conditions is provided by product owner.
Description
E-cards are not sent automatically upon redemption. Orders will be fulfilled within 2-7 days of redemption. Once the order is fulfilled, you will receive a confirmation email and then the reward within 30 minutes. Please check your junk mail or contact support@tellwut.com if you did not receive your order. Cards are non refundable once the order is processed. E-cards are sent directly from our supplier Your Digital Reward.

GameStop is a family of specialty retail brands that makes the most popular technologies affordable and simple.
---
Product Terms & Conditions
This gift card is redeemable only for the purchase of merchandise only in the U.S. at GameStop, ThinkGeek, EBGames, Babbage's, EBX, and Planet X stores and online at GameStop.com, ThinkGeek.com and Kongregate.com. Card does not expire or impose any fees. Except where required by law, it may not be returned, redeemed for cash, or applied as payment on any account, and will not be replaced if lost or stolen. Not responsible for unauthorized use. This card is not a credit card or a debit card and carries no warranties, express or implied. This card is issued by and represents solely the obligation of Marketing Control Services, Inc. (a Virginia corporation), which reserves the right to change these terms and conditions at any time. Use or acceptance of this card constitutes acceptance of these terms and conditions. To obtain your card balance, call 1-888-818-2915.
Purchases of gift cards never count towards promotional totals (e.g. $10 off of $30). In order to take advantage of those promotions, customers must buy merchandise. Purchases of gift cards do not accrue PowerUp Rewards Points or Geek Points.