$25 PayPal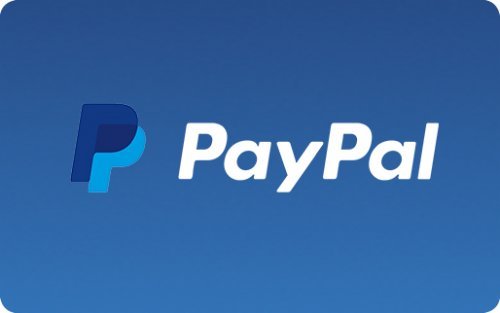 Product Description, Terms and Conditions is provided by product owner.
---
Description
PLEASE READ BELOW STEPS. PLEASE MAKE SURE YOU ARE TYPING IN THE CORRECT EMAIL ADDRESS OR PHONE NUMBER ASSOCIATED WITH YOUR PAYPAL ACCOUNT. TELLWUT IS NOT RESPONSIBLE FOR FUNDS LOST DUE TO MEMBERS TYPING IN THE INCORRECT EMAIL OR PHONE NUMBER. THERE IS A $15 FEE TO REFUND THE CARD TO THE CORRECT ACCOUNT.
Orders are not sent automatically upon redemption. Please allow up to a 21 business days hold on PayPal orders.
Step 1: Redeem points for PayPal. Your email on file does NOT need to match your PayPal email.
Step 2: The order will be pending and will be processed within 21 business days. Once your order is processed, you will get a confirmation email from Tellwut.
Step 3: Payment is sent directly from our supplier Your Digital Reward to the email we have on file, and should arrive within 30 minutes of your Tellwut confirmation email.
Step 4: Once you receive the e-card, you will see a spot to enter in your email address connected to your PayPal account or phone number that is connected to your account. Once you do so, you will see the $25 funds added to your account under Your Digital Reward.
Please contact support@tellwut.com if you did not receive your order. Non refundable once the order is processed.
PayPal is a global service that moves the payment amount from your credit card to the merchant without sharing your financial information.
---
Product Terms & Conditions
By submitting this request, you are authorizing Your Digital Reward to provide personally identifiable information to PayPal, Inc. for the use of their services. Such personally identifiable information may include email address or phone number. This information is being shared to the extent that it is necessary for your use of PayPal services. If you submit incorrect information, Your Digital Reward has no ability to update your account information for a period of 30 days, per PayPal policy.