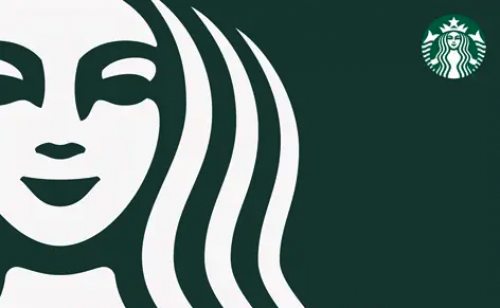 Product Description, Terms and Conditions is provided by product owner.
Description
E-cards are not sent automatically upon redemption. Orders will be fulfilled within 2-7 days of redemption. Once the order is fulfilled, you will receive a confirmation email and then the reward within 30 minutes. Please check your junk mail or contact support@tellwut.com if you did not receive your order. Cards are non refundable once the order is processed. E-cards are sent directly from our supplier Your Digital Reward.
Starbucks' mission is to inspire and nurture the human spirit – one person, one cup and one neighbourhood at a time. A Starbucks eGift Card is the quickest way to make someone feel special. The perfect present for birthdays, thank you, or any occasion. Everyone likes to receive Starbucks. The Starbucks eGift card is a wonderful way the recipient to enjoy anything they want at Starbucks be it their coffee, delicious food or a moment for themselves.
La mission de Starbucks est d'inspirer et de nourrir l'esprit humain - une personne, une tasse et un quartier à la fois. Une carte-cadeau électronique Starbucks est le moyen le plus rapide de faire en sorte que quelqu'un se sente spécial. Le cadeau parfait pour les anniversaires, pour dire merci ou pour toute occasion. Tout le monde aime recevoir une carte Starbucks. La carte-cadeau électronique Starbucks est une merveilleuse façon pour la personne destinataire de profiter de tout ce qu'elle veut chez Starbucks, que ce soit son café, sa nourriture délicieuse ou simplement un moment avec elle-même.
---
Product Terms & Conditions
www.starbucks.ca/rewards/terms