$25 Game Stop Gift Card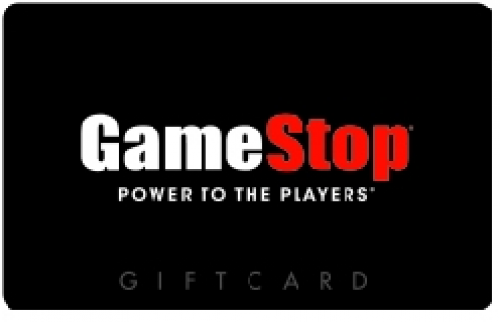 Description
$25 Game Stop Gift Card

Cards are mailed by National Gift Cards via USPS to the mailing address associated with your account and will be fulfilled within fifteen days of redemption. Shipping times will vary depending on your location. Please allow 3-4 weeks for delivery. Cards are non refundable once the order is processed.

Games, systems and accessories are only the beginning. GameStop now offers the latest in smartphones, tablets and many more electronics. And this gift card is good toward all of them! You can even spend it online at GameStop.com.

This card can be used to purchase merchandise only in the U.S. GameStop stores listed below or at either GameStop.com or EBgames.com. Except where required by law, it may not be returned, redeemed for cash, or applied as payment on any account, and will not be replaced if lost or stolen. This card is not a credit card or a debit card and carries no warranties, expressed or implied. This card is issued by and represents an obligation of Marketing Control Services, Inc. (a Virginia corporation), which reserves the right to change these terms and conditions. Void where prohibited. To obtain your card balance, call 1-888-818-2915.

GameStop is the world's largest video game retailer. GameStop operates EBgames, Babbage's, Electronics Boutique, EBX, Funcoland, Planet X, Software Etc., EBgames.com, Kongregate.com, and GameStop.com.

GameStop® and/or Marketing Control Services are not a sponsor or co-sponsor of this promotion. Please see back of gift card for terms and conditions of use. GameStop® and/or Marketing Control Services are not liable for any alleged or claims related to this offer.