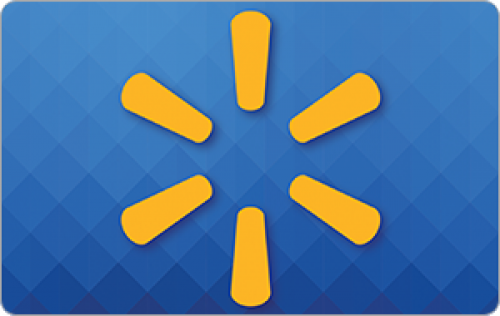 Product Description, Terms and Conditions is provided by product owner.
Description
E-cards are not sent automatically upon redemption. E-Gift cards are sent via e-mail from Your Digital Reward to the e-mail address associated with your account and will be fulfilled within 1-7 business days of redemption. Once processed, e-cards are non refundable.

With a Walmart eGift Card, you get low prices every day on thousands of popular products in stores or online at Walmart.com. You'll find a wide assortment of top electronics, toys, home essentials and more. Plus, cards don't expire and you never pay any fees.


---
Product Terms & Conditions
To report fraud or to check balance, call 1-888-537-5503. Terms, including a mandatory arbitration provision, apply to use of this card. See full terms, which may change without notice, at http://Walmart.com/giftcardterms. Use this card at any Walmart store or Sam's Club in the U.S. or Puerto Rico, or on-line at http://Wal-Mart.com, Samsclub.com, or at any location listed at http://Walmart.com/giftcardterms. Card balance is a liability of Wal-Mart Stores Arkansas, LLC. No cash redemption unless required by law. No replacement for lost/stolen cards. Walmart may refuse to accept this card and take action, including balance forfeiture, for fraud, abuse or violations of terms. Never give card numbers to someone you don't know. For more information on how to protect yourself from fraud, visit http://Walmart.com/fraud.