Results for - What, Me Worry? If You Read MAD Magazine, You Just May
2,202 voters participated in this survey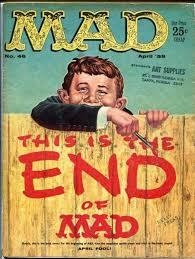 1. After 67 years, MAD Magazine is halting the publication of new content and will no longer be available on newsstands after its August issue. Any new issues will feature previously released content with a new cover. It will also now only be available in comic stores and to subscribers. Many of us grew up with MAD Magazine satirizing everything from popular culture, politics, entertainment, to public figures. Have you read MAD Magazine?
Read it? I collected them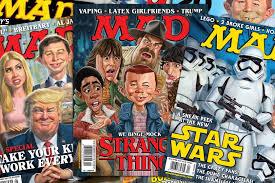 2. If you have read the magazine, you may already know some of this MAD trivia. How many of these did you already know?
The magazine's mascot— Alfred E Neuman went unnamed until a staff member noticed the name of Alfred Newman in the credits of a movie. That Newman was a well-regarded film composer (and, incidentally, the uncle of composer Randy Newman). Hoping to forestall a lawsuit, the staff changed the spelling of Alfred's last name and added E as a middle initial.
Neuman later become so recognizable that a letter was delivered from New Zealand to MAD's New York offices without an address: The envelope simply had a drawing of Alfred on it.
Between 1955 and 2001, MAD ran no real ads. They ran plenty of parody ads, though, viciously mocking nearly every product you could name.
The magazine's peak circulation was 2,132,644. This occurred in 1974, despite intense competition from a (slightly) more grownup satirical magazine, the National Lampoon.
Artist Al Jaffee, now 98, has been with MAD almost from the beginning. He created the famous Fold-In—the back cover that reveals a new picture when doubled over—in 1964 after seeing the fold-outs in magazines like National Geographic, Playboy, and Life.
"Weird" Al Yankovic was named as a guest editor—their first—for the magazine's May 2015 issue.
The famous feature "Spy Vs. Spy" was created by Cuban cartoonist Antonio Prohias, who the Cuban government suspected of working for the CIA
A character named Moxie Cowznofski was introduced in the late 1950s as a female companion for Alfred. She made only a handful of cover appearances, possibly due to the fact she looked alarmingly like her significant other.
Not familiar with this magazine
Neuman's famous catch phrase was "What, me worry?" and he regularly appeared on the cover with his face often replacing that of a celebrity or character who is lampooned within the issue.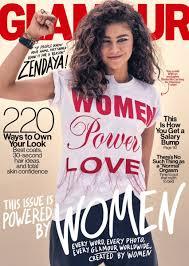 3. Sadly, many magazines have shut down publication recently. All of these magazines ceased publication within the last few years, although many still have online content. Are there any magazines on this list that you used to read on a regular basis, or from time to time?
Brides Magazine (print ended May 2019)
InformationWeek (print ended June 2013)
Computerworld (print ended June 2014)
Teen Vogue (print ended December 2017)
Jet (print ended June 2014)
Nylon (print ended October 2017)
SELF (print ended February 2017)
Redbook (last print edition January 2019)
Glamour magazine (last print edition January 2019)
07/08/2019
Business
2202
37
By: Harriet56
Comments