Results for - How Panera Proved That Socialism DOES NOT Work (Part 2 of 2)
2,314 voters participated in this survey
If you haven't already taken the first survey in this series, please look it up (same title) and at least familiarize yourself with the questions before starting this one... Source: https://www.returntoorder.org/2019/02/this-is-how-panera-found-out-that-socialism-does-not-work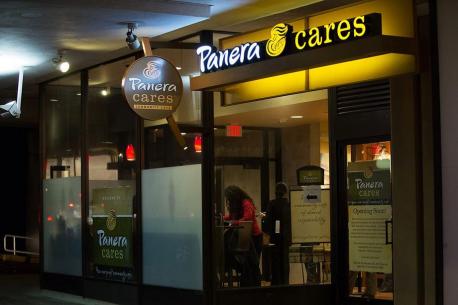 1. In 2017, Panera was sold to a conglomerate. Mr. Shaich left the company the following year. The new owners pulled the plug on Panera Cares. Two years later, on February 15, the lights went out. Does it surprise you that the socialism-modeled program "Panera Cares" lost too much money to sustain itself for long?
2. "History has shown that socialism tends to eat away at the vitals of once healthy economies, be they small or large. The same human and economic forces that ate away the altruism of Panera Cares has consumed Venezuela. The list of economies that have been devastated by socialism is long and growing." Does it concern you that a system that has failed many, many times (socialism) is being proposed as a solution to America's healthcare (and other) problems?
3. In the previous survey, it was mentioned that Panera Cares was only bringing in enough money to cover 60-70% of its expenses (thanks to college kids and the homeless repeatedly visiting and not paying for meals). Do you think it's fair to expect regular citizens (who are already paying taxes - & quite possibly donating or volunteering to support similar helpful organizations) to pay enough to cover those who are not paying enough (or absolutely nothing) for their meals?
4. It often seems that "every group of budding socialists believes that they will avoid the socialist disasters of the past. They are the bright, young, and altruistic people who can make Karl Marx's goals into reality.... While not a Marxist, on some level Panera's Ron Shaich thought so too. His was not of the starry-eyed optimism of modern socialists. The restauranteur was working in an area in which he had broad experience. He had control of all of the necessary resources. He was motivated by the best of intentions. He had the gift of optimism. The need that he was trying to address was real. His plan was limited in scope, but he had plans to grow gradually. If there was any way for such an enterprise to meet that need, Panera Cares should have succeeded." Does the fact that this was a failed attempt to make socialism work on a small-scale (where it is usually more successful)– from a source that had everything working in its favor – raise concern that it will not work on a (much) larger scale – as in American government?
5. "His failure shows the inherent flaw of socialism. This flaw is so fundamental that even a successful practitioner of the free market cannot overcome it. Socialism removes the element of personal responsibility from the recipient." If you had a choice, would you voluntarily pay for something – if there was a perfectly legal and acceptable option to get it for free?
6. "Socialists have a hard time with personal responsibility because it creates inequities. Any system will have those who exercise responsibility and those who do not. Those who are responsible will take whatever initiative that the system allows and prosper relative to those who are irresponsible. The result is inequity." Do you feel that a system that creates inequity (lack of justice) is a good idea to start into for a country such as America that fought a war to earn their freedom from a monarchy?
7. "By accepting the fact that those who have "the right stuff" will prosper, the free market inspires people to acquire those characteristics – it breeds responsibility. Socialism spawns dependence. Dependent societies cannot thrive. As the Panera Cares experience shows, they will eventually fail." Based on the example set by Panera Cares, do you think a government's better option is Socialism or a free market system that promotes competition among businesses?
Socialism is a better system
A free market system works better
03/20/2020
Business
2314
128
Anonymous
Comments