Results for - Shopping Cart Anti-Theft Devices
2,048 voters participated in this survey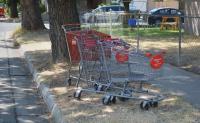 1. Many supermarkets in my area have installed electronic anti-theft devices on shopping carts. A locking device is attached to one of the front wheels, and an electronic barrier is installed around the perimeter of the store parking lot. If the cart is pushed past the barrier, the wheel lock activates and renders the cart unusable. This allows shoppers to push the cart to their cars and unload their purchases, but doesn't allow the cart to be removed from the premises. Is shopping cart theft a problem in your area?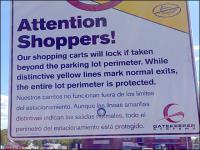 2. Have stores in your area started installing these devices on shopping carts?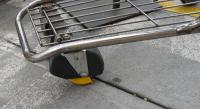 3. Are you in favor of these devices?
No, I've seen them malfunction
No, I want to "borrow" carts
4. If you previously "borrowed" shopping carts, have these devices changed your behavior?
01/10/2015
Business
2048
41
By: tg85
Comments