Results for - Where are my Bananas?
1,517 voters participated in this survey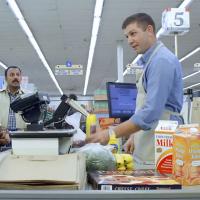 1. Has any of the following ever happened to you when shopping?
A store clerk double-scanned an item
Coupon items were not discounted properly
The clerk states the price of the item in question is correct without verifying it
Your items were missing from your bags when you arrived home
The cost of an item purchased does not match receipt amount
2. Do you cross-check items with their prices on your receipt before you go home?
3. Do you make sure that everything you have purchased on the receipt is actually in the bag before you go home?
4. Many States implement the Scanner Law ie Shopping Reform Act. This law was put into place to ensure a solution to mis-scans, produce coding errors, incorrect pricing, etc. This law is implemented according to each State and it ensures that stores refund the difference between the price charged and the price marked. Some States require retailers to refund to consumers the amount of the overcharge, plus a bonus of 10 times the difference, not to be less than $1 and no more than $5. If the seller does not pay you both the refund and the bonus, you may bring a lawsuit to recover your actual damages or $250.00, whichever is greater, plus reasonable attorney fees up to $300.00 can be taken. As for punishments, some States fine and levy civil penalties only, while others provide direct compensation to the customer for the mistakes. Most all stores are aware of this law. Have you heard of the Scanner Law ie Shopping Reform Act?
09/15/2015
Business
1517
28
By: CB2244
Earn Rewards Live
Comments