Results for - There's a mouse in my sandwich!
1,873 voters participated in this survey
1. Do you eat at or have you ever ate at Subway?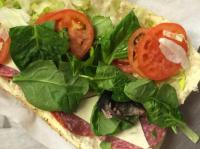 2. Matt Jones was at the counter at a Subway in Lincoln, City, Oregon, with his coworkers when employees appeared shocked as they finished up his sandwich. "I got my drink, turned around and they were in shock like something happened. There was a mouse in there. It was gross," Jones said. The mouse apparently was originally in the container for storing spinach. Local health inspectors determined the most likely way the rodent got into the restaurant was through the bagged product the restaurant issues for the sandwiches. The manager of the Subway was alerted, and Jones got a full refund. Would a refund satisfy you?
3. Would you go back to that restaurant to eat again if that had happened to you?
10/21/2015
Business
1873
50
By: sarahzahm
Earn Rewards Live
Comments