Results for - #TamaleLivesMatter
1,689 voters participated in this survey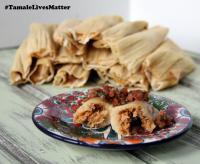 1. The 450 prohibited pork meat tamales were discovered by U.S. Customs and Border Protection (CBP) agriculture specialists working at the airport on Nov. 2, according to CBP officials. Authorities say the unidentified passenger marked "Yes" to bringing in food on a customs declaration, but when asked whether the food contained any pork meat products, the passenger gave a "negative verbal declaration". Have you ever tried to smuggle in something through an airport, or lie in regards to custom's rules?
I lied in regards to the dollar amount spent
I lied as to what I was bringing in across the border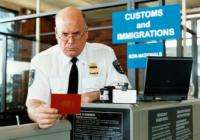 2. Here is a *random* list of things you cannot bring across the border. Check off what you tried to bring:
Cuban made items (guess Ricky Ricardo is out)
Cultural artifacts and property
Food, prepared (like tamales)
Game and hunting trophies
Haitian Animal Hide Drums
Things from embargoed countries
Trademark and copyrighted items

3. If you have tried, what were the results?
I tried and was successful
I was able to keep the item
11/28/2015
Business
1689
33
By: ptajuggalette
Comments