Results for - Politically Incorrect business
1,795 voters participated in this survey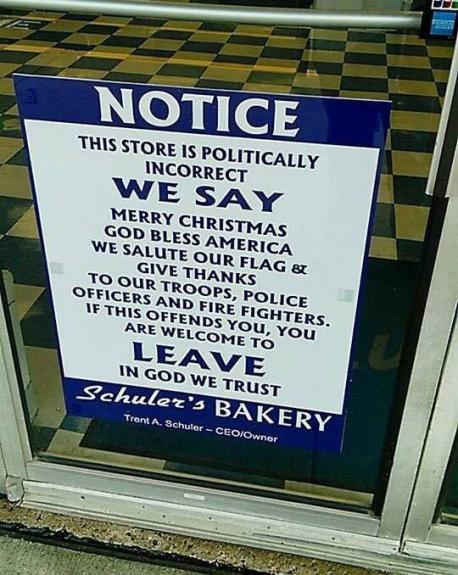 1. A store in Ohio recently put up a sign that garnered much attention. Have you heard about this?
2. After reading the sign posted on the front door of this business, do you agree with the sentiment, or are you offended?
It makes no difference to me either way
3. Would this sign affect your decision to patronize this business?
Yes - I would refuse to shop there!
Yes - I would shop there as often as I could
No - it would not affect my shopping habits at all
4. There has been a lot of controversy surrounding the addition of this sign to this business. Some give credit to the owner for bravery, yet others claim it is a foolish decision. How do you feel?
It was a foolish decision
12/02/2015
Business
1795
93
Anonymous
Earn Rewards Live
Comments