Rewards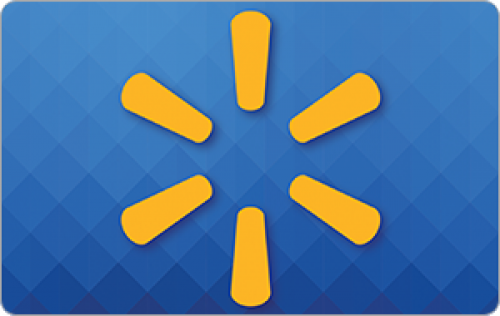 Amazon gift card
Take surveys and collect rewards from the industry-leading e-commerce website, Amazon.com, Via "amazon gift cards". The more you take or create survey, larger the amazon gift card you earn.
Results: Film Strikes Pt. 2
First things first, let's get a closer look at the writers. At the time I'm putting this poll together, I believe the WGA and AMPTP are currently in talks again, so the information presented to you while reading this is hopefully out of date and totally irrelevant. My apologies, these questions are a bit long and wordy, in order to provide information, I really wish tellwut had better formatting for this stuff! If you aren't interested in any of this, feel free to just shoot through it and hit all the "not applicable"s.
1.
1.
When the WGA voted to strike on May 2nd, they were seeking (In a nutshell) A 16% raise, divided over the 3 year contract, Higher residuals (This is when a writer is paid for their work being aired, long-term, AFTER having been paid to do the work in the first place), more staff on any single project, Increased pension and health benefits, and Restrictions on the use of AI writing technology. If you're interested, here's a full breakdown [https://www.wga.org/uploadedfiles/members/member_info/contract-2023/WGA_proposals.pdf] Do you think what the WGA is asking for is justified?
It might not be so high if people in their industry didn't vote for the political candidates they're inclined to support
Entirely reasonable. Studio execs are modern plantation owners
sure to make purchased programming more expensive on us consumers but not as steep as UAW is asking for, which is 40%. My social security maybe will be 4-5% if we're lucky. Soon I can't afford premium programming or a new car.
2.
2.
On August 11th, the AMPTP made an offer that was very close to what the WGA originally asked for, as indicated by the web page referred to in the previous question. A summary of this offer is a 13% raise divided over 3 years, access to data (presumably viewership data from various streaming services), increased employment guarantees, increased staffing, AI protection, the requested improvements to pension and health benefits, and opportunities for career advancement training written into the contract. If you're interested in the specifics, the full offer is published here: [https://labor.amptp.org/sites/labor.amptp.org/files/AMPTP%20Press%20Release%202023%2008%2022.pdf#overlay-context=node/19237] Considering what the WGA asked for, do you think this is a good offer?
Completely ignores residuals which are an enormous revenue stream for the studios.
frankly, I'm getting screwed by both parties so I really don't care. My days with programmig is numbered.
None!
3.
3.
The WGA, obviously, rejected this offer. In your opinion, with what you have heard or read about the strike, do you think that the WGA made the right decision ?
A lot of us won't miss the writers. They pump out a lot of crap, things I wouldn't want my worst enemy to have to watch. Maybe people will re-discover some 20-30 year old shows with better plots, less perversion, and just more decency.
This is why books to read will never be un-needed.
Not a thing.