Results for - The 12 Days of... Major Debt?
1,531 voters participated in this survey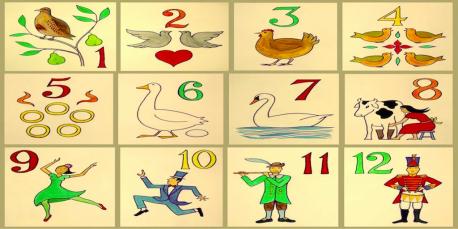 1. Have you ever stopped to think about how expensive all the gifts from the "12 Days of Christmas" song would be?
2. Every year, PNC Financial Services calculates the current cost/value of each of the 12 gifts. The 2016 cost would be a whole whoppin' $34,363.49 USD (https://www.pnc.com/en/about-pnc/topics/pnc-christmas-price-index.html). Does this fit your Christmas budget?
Not Applicable - I don't have a Christmas budget
3. For all of us on Tellwut that have been blessed enough to find our "true love", would you ever consider spending this kind of hard cash on them?
4. Obviously, the prices have changed drastically from when the song was published in 1780. However, considering the standard of living back then, do you think that the average person would have been able to afford all the gifts from every day?
5. What I often forget is that each day, the person's "true love" gave them each day's previous gift. So, PNC's Christmas price index is technically not completely accurate. You'd end up with... 12 partridges in 12 pear trees, 22 turtle doves, 30 french hens, 36 calling birds, 40 gold rings, 42 laying geese, 42 swimming swans, 40 milk maids, 36 dancing ladies, 30 leaping lords, 22 piping pipers, & 12 drummers. Does this seem rather excessive to you?
12/26/2016
Money
1531
16
By: MARVEL2389
Comments