Results for - Poverty isn't a lack of character: it's a lack of cash
2,167 voters participated in this survey
(Source: Ted.com) Rutger Bregman is one of Europe's most prominent young thinkers. The 28-year-old historian and author has published four books on history, philosophy and economics. His book Utopia for Realists - on universal basic income and other radical ideas - has been translated in more than 20 languages. His work has been featured in The Washington Post and The Guardian and on the BBC. The video is definitely worth watching. If you prefer to read about it, here is the link to the transcript. https://www.ted.com/talks/rutger_bregman_poverty_isn_t_a_lack_of_character_it_s_a_lack_of_cash/transcript
2. Did you ever hear about the Dauphin Experiment, a city with no poverty?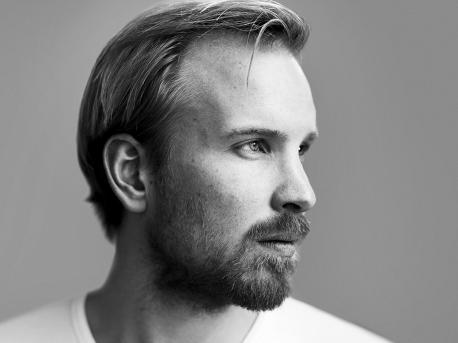 3. The story starts in Dauphin, Canada. In 1974, everybody in this small town was guaranteed a basic income, ensuring that no one fell below the poverty line. At the start of the experiment, an army of researchers descended on the town. For four years, all went well. But then a new government was voted into power, and the new Canadian cabinet saw little point to the expensive experiment. So when it became clear there was no money left to analyze the results, the researchers decided to pack their files away in some 2,000 boxes. Twenty-five years went by, and then Evelyn Forget, a Canadian professor, found the records. For three years, she subjected the data to all manner of statistical analysis, and no matter what she tried, the results were the same every time: the experiment had been a resounding success. Did you hear about any similar experiments anywhere else in the world?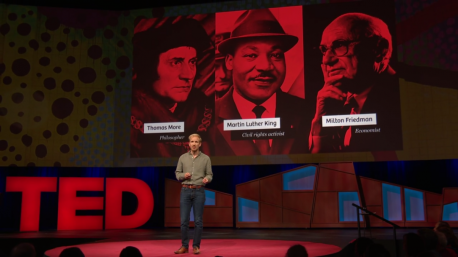 4. Evelyn Forget discovered that the people in Dauphin had not only become richer but also smarter and healthier. The school performance of kids improved substantially. The hospitalization rate decreased by as much as 8.5 percent. Domestic violence incidents were down, as were mental health complaints. And people didn't quit their jobs. The only ones who worked a little less were new mothers and students -- who stayed in school longer. Similar results have since been found in countless other experiments around the globe, from the US to India. Did you have a chance of being part of this or a similar experiment?
5. The author said: "I believe in a future where the value of your work is not determined by the size of your paycheck, but by the amount of happiness you spread and the amount of meaning you give. I believe in a future where the point of education is not to prepare you for another useless job but for a life well-lived. I believe in a future where an existence without poverty is not a privilege but a right we all deserve. So here we are. Here we are. We've got the research, we've got the evidence and we've got the means. Now, more than 500 years after Thomas More first wrote about a basic income, and 100 years after George Orwell discovered the true nature of poverty, we all need to change our worldview, because poverty is not a lack of character. Poverty is a lack of cash." Do you think his dream will become true in the near future?
12/26/2018
Money
2167
45
By: LBP
Comments