Results for - This Million Dollar House Could Be Yours, For A Mere $25
2,120 voters participated in this survey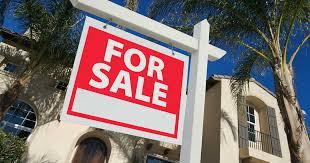 1. Canadian couple Connie and Allan McIntosh have come up with a unique way to "sell" their $1.1 million dollar home. The property is a five bedroom, four bathroom, Colonial mansion located in the quiet Alta Vista neighbourhood in Ottawa. It has recently been renovated and modernized by the couple to feature marble countertops, wifi-connected appliances and brand new windows. The Ontario home is worth upwards of $1.1 million, yet is being gifted to a lucky Canadian who can prove they deserve it, for only a contest entry fee of $25, and a letter explaining (in 250 characters or less) "what would it mean to you to live in this house? What would it mean for your family? And then, how would you pay it forward?". Would you ever consider entering a contest to win a house?
Maybe a legitimate lottery, but not too sure about this kind of contest
2. In order to remain within the boundaries of the law and in compliance with the Ontario Lottery and Gaming Commission, the couple introduced an entry fee and a 'competition' aspect so that the giveaway could not be considered an illegal lottery. Competitors will also be required to answer an initial skill-testing math question to dilute numbers. Full terms and conditions will be announced on June 13 when the competition begins with an open house for the media. The couple will reserve the right to cancel the competition if it doesn't attract enough interest and all fees would be refunded. It sounds like it could be a win/win for all. Do you think this may start a trend in selling (or winning) homes?
Yes, it;s a creative and novel way to sell a home
No, this is a one shot deal for sure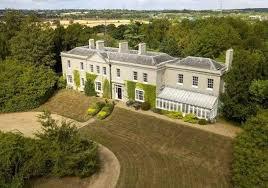 3. This is not the first time a home has been marketed in a creative way. Have you heard of any of these ideas?
In 2018, a British couple offered their 8.2 million dollar "Dancers Hill House" mansion in a contest that had an entry fee of $17, and asked the question "Who was the reigning Monarch on Christmas Day, the year the Dancers Hill House was built?" The winner had to answer the question correctly
In January 2019, Alla Wagner held a contest "Write A Letter, Win A House" for her $1.7-million property in Millarville, Alberta. She charged a $25 entrance fee, and asked people to explain how ownership of the house could change their life.
In March 2019, Tim and Maggie Lott opened up a contest for their Corning, N.Y. Victorian farmhouse. Those interested in owning the home must submit $150 and a five-paragraph essay explaining "what owning a five-acre farm property would mean to me, us and/or my family," according to the contest's rules.
06/07/2019
Money
2120
26
By: Harriet56
Comments