Results for - Generous Tip
2,493 voters participated in this survey
A waitress in Sarasota Springs, NY was surprised to find that a generous customer had left a $1000 tip for her and her unborn baby.
1. Have you ever left a generous tip for a waiter or waitress or know someone who has?
2. Do you think the customer was "showing off" by leaving such a generous tip?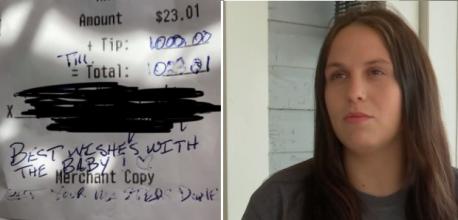 3. Do you think it was kind of the customer to leave such a gift for the soon-to-be new mother?
4. If you have worked in food service as a waiter or waitress, were you ever the recipient of a generous tip?
5. Nicole Tremblay, the recipient of the generous tip, says she will use the $1000 to start a savings for her baby daughter. If you were in Nicole's situation and received such a generous gift, with well-wishes for your unborn child, would you do the same?
08/02/2019
Money
2493
51
Anonymous
Comments