Results for - Petition urges retailer to pull 'Lion-Killer Dentist' costumes
1,887 voters participated in this survey
1. A petition currently circulating the web is calling for an online retailer to remove a costume that critics say mocks and profits from the July 1 killing of Zimbabwe's 13-year-old beloved Cecil the Lion. Is this the first time you are hearing about this petition?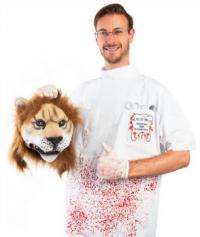 2. The "Lion Killer Dentist" costume is available for $99.99 on costumeish.com. Would you spend almost a $100 for this Halloween costume?
3. Do you think the costume is in bad taste and makes light of what was a tragic and inhumane killing of Cecil the Lion?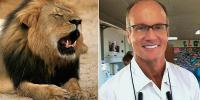 4. Here is the Petition - http://www.thepetitionsite.com/413/832/659/demand-costumeish.com-remove-bloody-dentist-costume-holding-lions-head/ Would you be willing to sign this petition?
09/04/2015
Money
1887
58
By: msrcms
Earn Rewards Live
Comments