Results for - I have 3 dogs and go to a large treed dog park often. One lady brings her small toddler. The little boy plays in the dirt and even eats snacks while surrounded by large dogs. I usually leave if she comes.
1,730 voters participated in this survey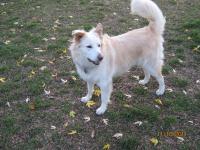 1. Do you have a dog (s) ?
2. Do you take small children to a designated dog park or beach?
3. Do you think that this parent is being irresponsible?
4. Would your remove your dogs if a small child was playing in the dog park?
5. Since this is a fenced dog park, do you think this parent is being unfair to bring her small child?
What do you think?
na
watch the child closely if you must bring him or her
yuck, the child is playing in a very dirty area!
05/31/2013
Best Survey May 2013
1730
6
By: nancy180
Comments