Results for - A Question Of Ethics
2,194 voters participated in this survey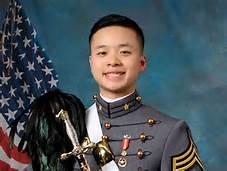 1. Desperate for a "small piece" of their son that might live on, Peter Zhu's parents have been granted the chance to have a grandchild using their dead son's sperm. In a case that's opening up ethical and moral questions about the post-mortem retrieval — and use — of human sperm, or eggs, a New York supreme court judge last week gave Zhu's parents permission to use their late son's sperm, extracted from his dying body, to produce a child, and new male heir. Zhu, a 21-year-old West Point cadet killed in a skiing accident in February, had always dreamed of one day having children. However, debate questions whether he would have wanted his parents to create his offspring posthumously, should they now find a doctor willing to perform the procedure, and a woman willing to be an egg donor. Where do you stand on this question?
I feel it is unethical for his parents to use his sperm to create a grandchild
I feel it is acceptable for them to do this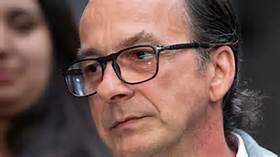 2. A Montreal man has been sentenced to two years less a day for killing his wife, who was in the late stages of Alzheimer's disease. Michel Cadotte, 58, was found guilty of manslaughter in February in the death of Jocelyne Lizotte, 60. During the trial, Cadotte admitted to smothering Lizotte at the long-term care facility where she was living in February 2017. She had lost complete physical and cognitive autonomy, the court heard. Cadotte testified he killed his wife because he couldn't stand seeing her continue to suffer. The court heard that Cadotte had made inquiries about how to seek medical assistance in dying on his wife's behalf in 2014. He was told Lizotte would be ineligible because her death was not imminent, and she was not coherent enough to consent — key criteria under Quebec's law. In delivering the sentence, the judge characterized Cadotte as "a man in love who was exhausted and couldn't stand to see his wife suffering any longer." She did feel, whatever the motivation, even in the name of compassion, illegally causing the death of another human must be punished. Do you feel it was just to sentence the man to two year's jail time or do you feel his sentence should have been less or even suspended?
I feel the sentence of two years was fair
I feel the sentence should have been less or even suspended
I feel that two years is not long enough
It is ridiculous that in cases like this, there should have even been a trial in the first place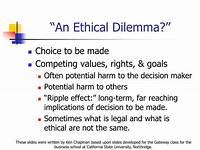 3. Both of these two stories in the news recently, highlight two very different ethical and moral dilemmas. To create life and to end life -- neither subject is black and white. While the ability to create another human being with donated sperm has become a lifesaver for infertile couples and single women desiring to have a child, the sperm is given with consent. And in the case of euthanasia (the right to die with dignity), while it can help alleviate the suffering the person is going through when there is no hope, it is also to be considered under medical advice and with the person's consent . In both cases, consent was inferred, but not actually expressed. Do you view these sorts of ethical debates in black and white or can you see how each case should be looked at individually?
Each case should be looked at individually
Black and white -- the law is the law
06/01/2019
News
2194
41
By: Harriet56
Comments