Results for - Music Festival Drops Its Controversial Pricing Policy
2,213 voters participated in this survey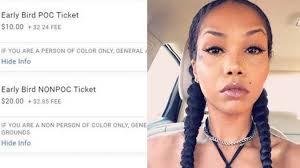 1. A Detroit music festival has dropped its controversial plan to charge white concertgoers twice as much as people of color — saying it was for the "safety of the community" following a furious backlash. The AfroFuture Fest sparked outrage with its ticketing model for the Aug. 3 event that saw POC (people of color) paying a maximum of $20 compared to $40 for "NonPOC" (non people of color) tickets. The festival justified this practise by saying that the ticket structure was "built to insure [sic] that the most marginalized communities (people of color) are provided with an equitable chance at enjoying events in their own community (Black Detroit)." What is your feelings about this?
Think that charging two different prices based on the color of one's skin is a racist idea
Think that the reasoning behind the two prices makes sense, but in practice it is not a great idea
Think that the concert organizers have the right idea, and this is a fair practice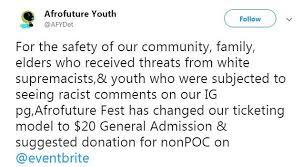 2. The festival backed down late Sunday — but blamed threats from racists rather than the race-based disparity itself. "For the safety of our community, family, elders who received threats from white supremacists, & youth who were subjected to seeing racist comments on our IG pg, Afrofuture Fest has changed our ticketing model to $20 General Admission & suggested donation for nonPOC on @eventbrite," organizers announced on Twitter late Sunday. Do you think this was a fair compromise, or just finding another way of still "charging" nonPOC more than POC?
Think this is a fair compromise
Think this is just another way of charging nonPOC more money than POC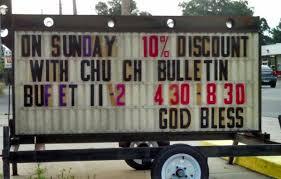 3. Charging different prices to different customers is generally legal. The practice could be illegal, however, if the reason for the difference were reliance on a "suspect category" - religion, national origin, age, gender, or in this case, based on race. While often difficult to prove (as in prices for the same restaurant chain could vary according to "neighborhood", while it may be a POC one Vs nonPOC one), which of these situations do you think is fair?
Charging less for seniors (seniors discounts in restaurants or movies)
Special prices or deals for women (Ladies' night in bars, where women drink for half price or don't pay cover charge)
"Sunday church discount" (discount to parishioners for meal after church)
07/12/2019
News
2213
51
By: Harriet56
Comments