Results for - You Give, And So You Shall Receive
2,547 voters participated in this survey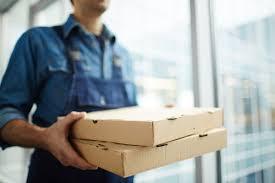 1. Yesterday, when I ventured out for my weekly grocery store run, I saw a big sign outside a pizza place, on the road that read "Thank you to all our health care professionals, grocery and pharmacy staff and delivery people -- come to our drive-thru window and we'll give you a free pizza. We can't thank you enough!" Have you noticed any local businesses offering free food or services to thank others for all they are doing during these trying times?
Not in an area that is affected at all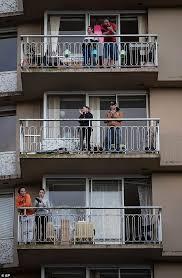 2. Many thank you videos have been circulating showing residents in high rise buildings cheering and singing for our health care professionals. Locals in Midtown Atlanta, Georgia have started to step out onto their balconies each evening at 8pm to applaud the doctors and nurses battling the COVID-19 outbreak in nearby hospitals. Residents in downtown Vancouver, Canada have also started a similar ritual, with residents cheering each evening at 7pm as a show of solidarity to those on the frontline. The scenes echo those from cities in Spain and Italy, where locked down locals in Madrid, Milan and Rome pay tribute to their healthcare workers each evening. Have you seen any of these videos?
3. Sometimes it takes a crisis to really appreciate the little things. I personally always have a lot of respect for the health care professionals, but now I find my respect for those who are keeping us provided and connected, in these strange times, has risen a lot. This video is from Singapore, but the raw emotion shown when talking about the "unsung heroes" of this crisis speaks universally. Here are just some of the many who are at the "front lines" of this crisis -- which ones on this list do you now appreciate more since all this began?
Maintenance and janitorial staff
Taxi, Uber, other ride share staff
Take-out, drive-thru and restaurant staff
I always appreciated them all even before this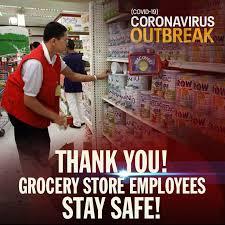 4. These people are just doing their job, you may say. Granted, this is true, but when you think how these people are risking their very health by continuing to do their job, something not in their job description, it really makes you appreciate them. The next time you see someone doing their job, will you thank them for all they do (from a safe distance of 6 feet, of course)?
03/29/2020
News
2547
46
By: Harriet56
Comments