Results for - Just A Little Much Needed Spring Cleaning
2,420 voters participated in this survey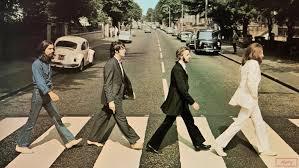 1. The famous street crossing outside London's Abbey Road Studios has finally received a fresh coat of paint thanks to empty streets due to the coronavirus lockdown. Ever since the Beatles released "Abbey Road," their 11th studio album, in September 1969, the street crossing leading to the Abbey Road studios immortalized on the album cover has been in constant use. For decades, hordes of Beatles fans posing for a keepsake photograph recreating their idols John Lennon, Paul McCartney, George Harrison and Ringo Starr walking over the crossing have kept it in a constant state of wear and tear. In 2010, the site was declared a national landmark. More than 300,000 fans visit every year. Now, while it was deserted, the crossing was repainted by a highways maintenance crew earlier this week. Have you ever walked across this crossing or visited this site?
Actually walked across the crossing
Have never been to this crossing, although I have been to England
Have never been to this crossing
Not familiar with this crossing/album at all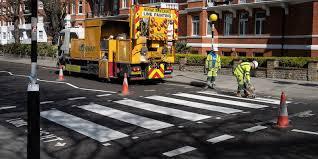 2. The wear and tear of that many visitors had taken its toll on the famous crosswalk, which was badly in need of some sprucing up. Are you taking advantage of your time now with doing some maintenance, repairs or spring cleansing?
Yes, some maintenance around my home/apartment
Not me, but someone else in my household
3. Abbey Road is only one of hundreds of famous sites being deserted during these days. You may have seen some of the startling before and after photos of famous landmarks, like Trafalgar Square, Times Square, the Piazza del Duomo, the Spanish Steps and other areas on social media or news sources. Have you ever visited a very crowded public landmark site and wondered what it would look like if there were no other people around?
Have never been in this situation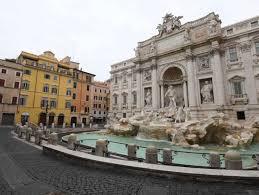 4. I recently read an article written by a Canadian reporter who was in Italy, before the country went into total lock down. At that time, even without the strict stay at home rules, the country was already remarkably quieter. He wrote that he was the only one at the Trevi Fountain, in Rome, which is usually packed, and experienced this at every major tourist site he visited. Just witnessing this, and then knowing it only got worse, he wrote how a country like Italy, which is so dependant on tourism, may never come back from this. He did say that he spoke to a woman working at a restaurant, who feels it will not take down Italy. Her reason was "You know, the fourth century was really bad, too. We're still here," she said. Do you think it is possible for a country like Italy to ever recover from this?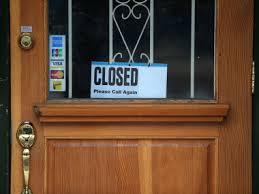 5. Do you think our countries, Canada and the U.S. will be able to bounce back to normal after this is all over?
Depends on how long it lasts
With the right leadership, yes
I have my doubts, but sure hope so
03/30/2020
News
2420
55
By: Harriet56
Comments