Results for - The Real Terrorists In North America Are Not Who You May Think
2,392 voters participated in this survey
1. When the New Jersey Office of Homeland Security and Preparedness issued its terrorism threat assessment for 2020 in February, it noted a marked shift. The threat level from violent, homegrown extremists, and specifically white supremacists, was marked in red as the top category: "High." The threat from the Islamic State, Al Qaeda and others was demoted to third, in green: "Low." Terrorism experts say that holds true for the entire United States. "In the U.S., more people are killed by far-right extremists than by those who are adherents to Islamist extremism," said Mary McCord, a Georgetown University law professor and a former senior Justice Department official for national security. Even as the menace from homegrown extremists grows more explicit, however, law enforcement is wrestling with how to combat it. That challenge has spawned a fervent debate over whether the United States needs a new law to specifically criminalize domestic terrorism, or whether such a statute would threaten basic First Amendment rights. Were you aware of this recent assessment?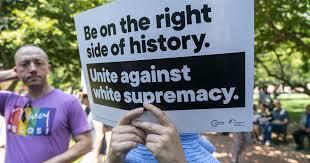 2. Proponents argue that a domestic terrorism law would streamline and clarify the patchwork of charges now used against homegrown extremists, charges that often avoid even mentioning terrorism. Opponents counter that a new law would amount to a worrisome expansion of government powers, and might face constitutional challenges on the grounds of impinging on free speech. After Latino shoppers were targeted in a shooting in El Paso last August, leaving 22 people dead, Congress proposed a new wave of laws. However, most of those have stalled. But the recent arrests of eight members of a white supremacist group called the Base, some of whose members were accused of planning a mass attack in Richmond, Va., have renewed focus on the issue. Three members arrested in Maryland pleaded not guilty last week to various charges, including transporting a firearm and ammunition with the intent to commit a felony. Senior law enforcement officials express frustration that cases like those cannot be called terrorism in court. Would you be for or against amending the laws to address specifically domestic terrorism?
Against amendment -- leave the laws as they are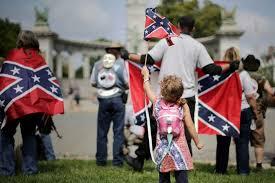 3. With both Democrats and Republicans proposing legislation, the issue is one of the few that does not divide strictly along partisan lines. There is no legal mechanism for designating domestic extremist groups as terrorists. Federal laws define terrorism as a criminal attack intended to intimidate and coerce civilians in order to influence government policy or to otherwise affect government conduct. They also define 57 specific acts as federal crimes of terrorism. Among the conditions required for formally labeling a crime terrorism in court are targeting an international airport, using a weapon of mass destruction or attacking federal officials. Such charges come into play periodically. Using a weapon of mass destruction was among the accusations faced by Glendon Scott Crawford, a member of the Ku Klux Klan from upstate New York who failed in his attempt to build a radiation death ray that would inflict cancer on Muslims hit from afar. In 2016, he was sentenced to 30 years in prison. However, current terrorism statutes do not incorporate most attacks on civilians that involve guns or vehicles, or the stockpiling of assault weapons, which Ms. McCord, the Georgetown law professor, said was a gaping hole considering their frequency. A new law would also underscore that society considers white supremacist violence on par with jihadism, she said. Several draft bills seek to define domestic terrorism as a crime and to prescribe court sentences, including the death penalty. What do you fear more?
Terrorism from other countries (Iran, North Korea, China, etc)
4. In the short term, a far more likely outcome than a new law is the State Department designating a foreign white supremacist group as a terrorist organization, allowing for law enforcement agencies to pursue any United States adherents for providing material support for terrorism. Do you think this is a more likely outcome than changing the laws?
08/11/2020
News
2392
167
By: Harriet56
Comments