Results for - Maine wedding reception now linked to deaths of 7 people who didn't attend
3,072 voters participated in this survey
At least seven people have died in connection to a coronavirus outbreak that continues to sicken people in Maine following a wedding reception held over the summer that violated state virus guidelines, public health authorities said. None of the seven people who have died attended the wedding, CBS affiliate WABI reported.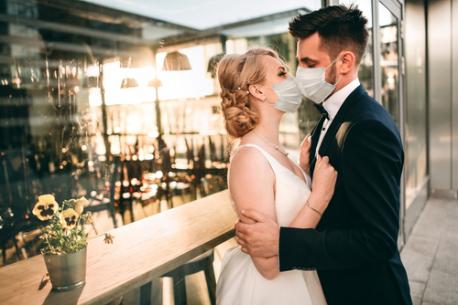 1. The wedding exceeded the state's guidelines of 50 people or less at indoor gatherings. Authorities have said more than 65 people attended the wedding.Do you know anyone who has held a wedding of more than 50 people since March?
2. Would you feel comfortable going to a wedding with more than 50 people right now, even if everyone wore masks?
3. The wedding was also officiated by pastor Todd Bell of Calvary Baptist Church in Sanford. "The Calvary Baptist Church has a legal right to meet. The authority of a local Christian church, a Jewish synagogue, or a Muslim mosque to gather for their respective religious services is a time-honored part of our nation's history since its inception," their statement said. "These religious activities are also fully protected under the First Amendment to our United States Constitution." Do you think religious services should be exempt from the guidelines of 50 people or less?
4. Do you think 50 people per event is too high a number for social distancing?
09/19/2020
News
3072
133
By: Tellwut
Comments