Results for - Pink Slime and ammonia are contained in certain food we may be eating. Were you aware?
310 voters participated in this survey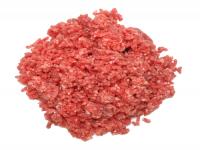 1. Did you know ammonia is used in various foods such as a spray for beef scraps dubbed pink slime and as a leavening agent in baked goods and as an acidity controller in cheese and some chocolate?
I knew about the use of ammonia in pink slime, but not about the cheese, chocolate and baked goods
2. The use of ammonia hydroxide was approved for use back in the 70's by the USFDA. Does the use of ammonia in these products bother you?
3. Pink slime (LFTB) is the scraps of meat sprayed off a beef carcass and sprayed with ammonia, to treat it for e coli and salmonella. It's been around since 2001 in the USA. It is used as filler in hamburger, bringing down the cost of these types of beef products. The recent social media hype has resulted in many schools, grocery stores and food outlets calling for a ban on Pink Slime. Do you think this issue is overblown?
No, consumers need to be aware
4. The use of amonia is considered safe in small quantities; however it is banned in the UK and Canada for use in beef products.Should the US follow Canada and the UK's lead and ban the use of amonia to treat pink slime (LFTB)?
5. Should the use of pink slime in food products for human consumption be banned altogether?
It need not be banned, however it should be properly labeled so the consumer is aware
06/03/2012
News
310
9
By: joan83
Comments