Results for - 20 Years Post 9/11 -- And Where We Were (Or Were Not)
2,318 voters participated in this survey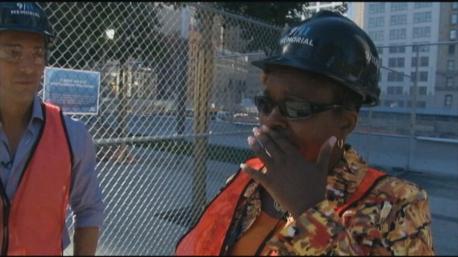 1. 20 years after our world was forever changed, stories of those who lost their lives in the terrorist attacks and those they left behind have been front and center as we all remember where we were that day and what we felt. We probably all remember where we were that day, but some more than others. Of the last 25 people who made it out of the World Trade Center's south tower on Sept. 11, 2001, Florence Jones was number 18. When the second plane hit, Florence had to find her own way to escape. She joined a small group of colleagues and started down the smoke-filled stairwell, holding hands, holding each other's shirts, guiding one another. She remembers her boss, fearing Florence might fall on the way down, suggesting she take her shoes off. He carried her shoes the rest of the way down. They helped each other out. For years, those debris-covered shoes sat in a box under her bed. Now, they're in the 9/11 museum. Many of her colleagues did not make it out including her best friend Jill Maurer Campbell, who left behind a newborn. Jill's son Jake is now 20 years old, and his only memories of huis mom have all been told to him by family and others. Do you personally know someone who lost their lives in 9/11?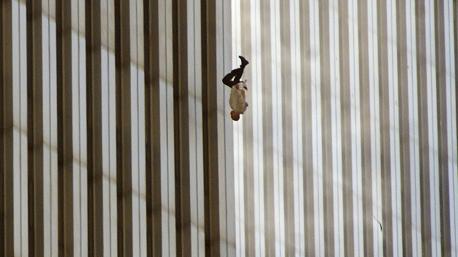 2. Associated Press photographer Richard Drew took one of the most indelible — and harrowing — images of the attacks. Most newspaper editors refused to print it. Those who did, on the day after the World Trade Center attacks, received hundreds of letters of complaint. The photograph was denounced as coldblooded, ghoulish and sadistic. Then it vanished. In the years following, opinion has widely changed, with the series of Falling Man photographs now becoming a historical centrepiece for the horrors that befell so many that day. Although attempts have been made to formally identify him, none have proved successful to this day. Two possibilities exist though: Jonathan Eric Briley and Norberto Hernandez. Now it seems the series of photographs actually also shows a woman falling, and that woman is believed to be 52-year-old Karen Juday, who was identified by what she was wearing by her fiancé. Do you remember seeing this famous photo, or the series?
Yes, saw the entire series
Do not recall seeing any of these photos
3. Many also remember where they were not that day -- including the stories of missed flights, alarm clocks not going off in time, traffic delays, and so on -- all responsible for many having their lives spared that day. One of my cousin's friends missed her train into the city from New Jersey, where she commuted each day to her office in the First Tower that was hit. Laura Sorokoff Gelman was laid off on Friday, September 7, 2001. "I would have been there if I weren't laid off four days before. And as it happens, I had planned to go to the unemployment office next to the World Trade Center that morning but was waiting till after rush hour, so I never got on the train that day." Have you heard any stories of people who through a twist of fate, good luck or bad luck, were spared that day?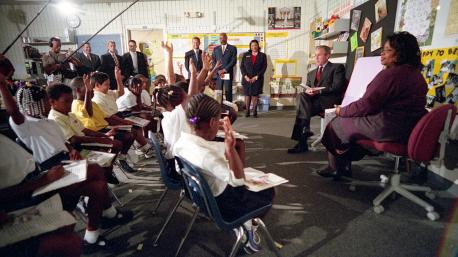 4. The 16 second-graders in Sandra Daniels' Sarasota classroom who met with President George W. Bush on the morning of Sept. 11, 2001 are all about 27 years old now. Each anniversary brings them back to their own special connection to that day. At the time, the Emma E. Booker Elementary School students were being recognized for their achievements in reading at a time when Bush was promoting his No Child Left Behind education reform program. To highlight the efforts, White House aides expected Bush to spend part of the day observing how Daniels works with her students. Daniels, who is still teaching after more than 30 years, said she had long wanted to visit the memorial "to see it, touch it, be a part of it. 20 years later it will bring closure." But she also "wanted to come with my students who were with me on 9/11." They all share a special connection to that day and to each other. If you had young children at the time, did you find it difficult to explain to them what happened?
I did not deal with it -- my children were too young
I did not talk to my children about it
My children were old enough to understand on their own
09/18/2021
News
2318
36
By: Harriet56
Comments