Results for - Furious Border Patrol agents respond to Biden's threat to make agents 'pay' over false whip story
2,318 voters participated in this survey
Border Patrol agents fiercely responded to President Joe Biden's threat to punish Border Patrol agents who he accused of having "strapped" migrants in Del Rio, Texas. The photographer who captured viral and controversial photos of US Border Patrol agents "whipping" Haitian migrants is speaking up to say that his images have been misconstrued.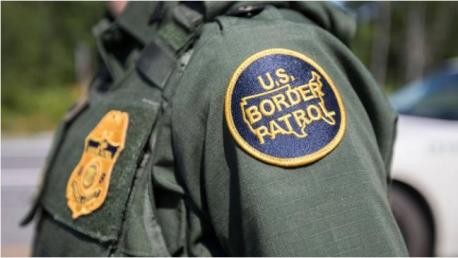 1. Speaking about the controversy involving mounted Border Patrol agents and Haitian migrants, Biden on Friday regurgitated the debunked narrative that immigration agents had abused the migrants — and promised "consequences." Did you hear the story about Border Patrol agents abusing - and whipping - immigrants who crossed the border?
2. "It was horrible [what] you saw. To see people treated like they did [sic]. Horses nearly running people over and people being strapped," Biden said at the White House. "It's outrageous. I promise you those people will pay. They will be investigated. There will be consequences," he declared. However, the photographer who snapped the now-infamous images of mounted Border Patrol agents said this week that he did not witness any abuse of migrants contrary to what Democrats and the media have claimed. An Associated Press journalist who captured the incident on video released that footage on Friday, confirming Border Patrol agents did not abuse migrants. Do you think Biden was too quick to condemn the Border Patrol based on the reports?
3. As one would expect, Border Patrol agents were left "stunned and angered" by Biden's remarks. One Border Patrol agent, in fact, said that Biden "just started a war with Border Patrol." "I see the administration wants to fry our agents," that agent said. Do you think it is reasonable for the Border Patrol to be upset with Biden for believing a misrepresentation by the media and then condemning them for it?
4. Another Border Patrol agent said Biden's threat to make agents "pay" will motivate Border Patrol agents to quit their jobs. "Would you go to work and do your best knowing that if you do your boss is going to 'make you pay?' I'm dumbfounded and don't know what to say," the agent said. "Is the president threatening to throw us in prison?" Do you agree that Biden's snap judgement might hurt the future of Border Patrol agent staff?
5. Should politicians rely on reporters (who are often biased in their reports) or the people in command to report organizations' actions?
Politicians should take the word of reporters over anyone else
Politicians should rely on those who have command positions for their information about what is going on
10/09/2021
News
2318
102
Anonymous
Comments