Results for - Protecting Roe V. Wade
2,276 voters participated in this survey
"This year, millions of women—specifically women of color—stand to lose their right to have an abortion. That's because in June, the Supreme Court will rule on the constitutionality of Mississippi's regressive 15-week abortion ban in the case of Dobbs v. Jackson." The source for this survey is an opinion article by Roshni Nedungadi in Newsweek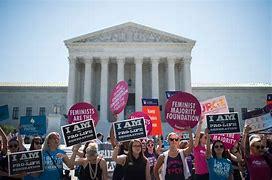 1. "With the upcoming verdict, many legal analysts predict that the Supreme Court (SCOTUS) will gut the precedent set by Roe v. Wade, which has guaranteed safe and legal access to abortion for the last 50 years. Once federal protection is lost, 26 statewide anti-abortion laws will be codified into law, with many even more restrictive than Mississippi's 15-week ban." Are you aware of this upcoming legal decision?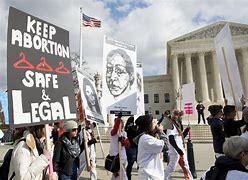 2. Roshni Nedungadi states, "We are already seeing the disastrous impact of abortion bans implemented by emboldened, conservative state legislatures. Recently, a Texas woman was illegally detained and charged with murder for having a miscarriage deemed an "illegal abortion". Such dehumanizing treatment was no accident and will not be an isolated incident. As more and more restrictive state laws go into effect and Roe is reversed, millions of women will be arrested for exercising control over their own bodies." Do you find this to be disturbing?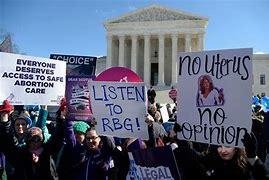 3. She goes on to say, "In focus groups my firm, HIT Strategies, has conducted with younger surge voters and older Democratic base voters (who have traditionally supported abortion rights), it's evident that many are unaware of Roe's peril, the damage of these new abortion restrictions and the role they could play to protect reproductive freedoms. In fact, few of even the most engaged base participants (not to mention the less-engaged surge voters) expressed knowledge of Dobbs or "trigger laws" in their own state legislatures that would immediately outlaw abortions when triggered by a SCOTUS decision. The findings are supported by January YouGov survey data which showed that just 16 percent of voters reported knowing "a lot" about the Mississippi abortion law that could squash Roe. Less than a quarter believe that Roe will be overturned." Do you think the elimination of women's reproductive rights guaranteed in Roe v Wade will galvanize voters to vote for Democrat Congressional candidates during the midterm elections, this fall?
4. "With that said, 59 percent of Americans support access to abortion in all or most circumstances, according to a 2021 Pew Research Center report. These numbers are higher for young voters (67 percent), college-educated voters (68 percent), as well as Black (67 percent) and Asian American and Pacific Islander (AAPI) voters (68 percent)—groups that were critical to the Democratic Party's victories in 2020. A January YouGov survey showed that 53 percent of Americans (and an even larger proportion of Black voters) did not want to see Roe overturned—just 29 percent wanted the precedent reversed." Should American women have access to safe, legal abortions?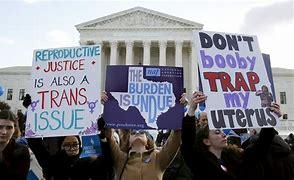 5. "Herein lies the mobilization opportunity for Democrats. Protection of reproductive rights has the potential to energize base voters, motivate surge voters and persuade pro-choice independents. If Democrats adequately warn their key voters about the imminent danger to abortion rights posed by SCOTUS, they could galvanize support for Democrats, especially in critical state-level elections. Despite how this issue is often portrayed in popular media, restrictive abortion laws disproportionately harm women of color. And mobilizing diverse voters, especially people of color, is essential for any Democratic victory. Democrats need Black voters, AAPI voters and young voters to be energized. The fight to protect reproductive freedoms, especially for those in minority communities, should be front-and-center in Democrats' plan to win the 2022 midterms." Will you vote for Pro-choice Democratic candidates this fall?
05/07/2022
News
2276
141
By: scouthoward
Earn Rewards Live
Comments