Results for - 'Octomom' Nadya Suleman, mother of 14 and known for giving birth to 8 children (octuplets) has filed for bankruptcy. This begs the question, should a single mother of 6 children be eligible for fertility treatments?
259 voters participated in this survey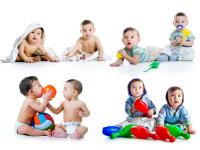 1. Should fertility clinics have some duty of care as to who receives fertility treatments?
If you can pay, you should have a right to receive fertility treatments regardless of your personal circumstances
I don't agree with fertility treatment under any circumstances
A single parent should not be eligible
Fertility treatment rules should be similar to public adoption; the recipient should be able to provide a family and should have the wherewithal to care for that family, emotionally and financially.
2. Do you feel badly for Octomom?
Yes, I feel badly for her
Yes, but it angers me that she would put herself in this situation and we all have to pay
I don't feel sorry for her, but I do for her kids
No, don't feel sorry for her
05/31/2012
News
259
11
By: tellit
Comments