Results for - McGruff The Crime Dog Sentenced To 16 Years Behind Bars
1,954 voters participated in this survey

1. McGruff the Crime Dog is a cartoon bloodhound created in the 1980s for the National Crime Prevention Council. McGruff is used by U.S. police in spreading crime awareness. The dog is often played by actors wearing the character's rain-coat costume as McGruff visits schools, does commercials and engages children through educational videos. Are you familiar with McGruff?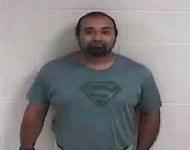 2. Former McGruff actor John R. Morales was sentenced to 16 years in federal prison last week on drug and weapons charges related to his 2011 arrest in Galveston, Texas during which police found 1,000 marijuana plants, 27 weapons, including a grenade launcher, and 9,000 rounds of ammunition. Ironically, Morales was caught because real drug-sniffing dogs discovered his marijuana stash, leading police to the massive pot operation. Did you hear about this?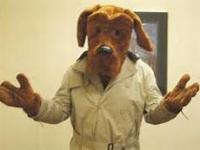 3. Defense attorney Ken Fesler II claimed that Morales only got into the drug trade to help some sick relatives, but at his sentencing the judge did not go easy on him. Do you feel the 16 year sentence is appropriate?
02/10/2014
News
1954
24
By: Bboopy13
Earn Rewards Live
Comments