Results for - Facebook Adds "Ask" Button
1,900 voters participated in this survey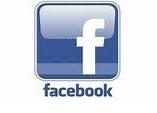 1. This week Facebook added a new feature, the "Ask" button. Have you heard about it?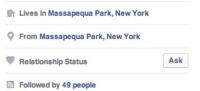 2. The "Ask" button appears next to your Facebook friends' "About" tab if a profile field has been left blank. For instance, if your friend hasn't chosen a relationship status, you'll now be able to ask that they share that information, either publicly or just with you. Would you use the "Ask" button if one of your friends had an incomplete profile?
3. If you received an "Ask" request from a friend, how would you respond?
I would share the information publicly
I would share the information privately
I would ignore the request
4. What is your opinion of this new feature?
05/26/2014
News
1900
29
By: Bboopy13
Earn Rewards Live
Comments