Results for - Golden Gate Bridge Suicide Prevention Nets
2,565 voters participated in this survey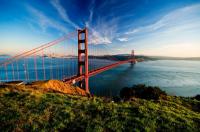 1. Friday, San Francisco Bay Area officials approved $76 million to fund stainless steel suicide prevention nets that will extend 20 feet on either side of the Golden Gate Bridge. Have you heard about this?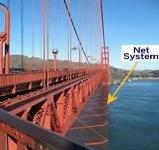 2. Advocates of the nets say they will prevent people from jumping to their deaths. Opponents say the nets won't prevent people from finding alternative ways of committing suicide off the bridge. Do you think the nets will help prevent suicides?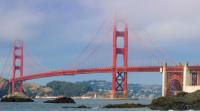 3. The Golden Gate Bridge opened in 1937. Since then it is estimated 1,600 people have jumped to their deaths from the bridge. Last year a record number of 46 suicides were recorded and more than 100 other would-be jumpers were stopped by bridge workers. Only a handful of people have ever survived a jump from the Golden Gate Bridge. Were you aware the bridge had such a high incidence of suicide?
06/29/2014
News
2565
50
By: Bboopy13
Earn Rewards Live
Comments