Results for - Daily Debate: Should movie theaters check bags before entry?
1,755 voters participated in this survey
The country's largest theater chain Regal Cinemas announced that it will enhance their security measures and begin to check customer bags before allowing entrance. This change resulting from two movie theater attacks this year.

"Security issues have become a daily part of our lives in America," said the company in a statement on its website. "Regal Entertainment Group wants our customers and staff to feel comfortable and safe when visiting or working in our theatres. To ensure the safety of our guests and employees, backpacks and bags of any kind are subject to inspection prior to admission. We acknowledge that this procedure can cause some inconvenience and that it is not without flaws, but hope these are minor in comparison to increased safety."

Regal cinemas has not yet stated if they will increase ticket prices to pay for extra security and likely other theater chains are waiting to hear the public response before implementing additional security measures of their own. For years sporting events and concerts have been actively performing security bag checks with movie theaters just catching up now.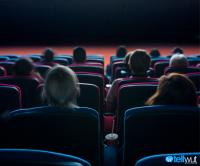 1. Daily Debate: Should movie theaters check bags before entry?
08/21/2015
News
1755
65
By: Tellwut
Earn Rewards Live
Comments