Results for - Wolf in sheep's clothing
1,859 voters participated in this survey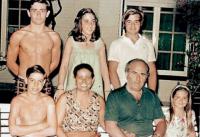 1. The real story behind Pablo Trapero's latest film, 'El Clan', confirms Mark Twain's theory that truth is stranger than fiction. 25 years ago, the police captured a man and his son, accused of leading an organized crime group who was kidnapping rich local residents, killed three of them and only one was rescued alive. For their neighbours and friends, the Puccios were just a typical San Isidro family in the 80s. There was the domineering father, Arquímedes; an accountant who was once a vice consul, the school teacher and mother, Epifanía; and five children, including Alejandro, a popular rugby player who even played a few matches for the Pumas, Argentina's national team. At a storefront connected to the Puccio home, the family ran first a takeout place and later, an outdoor sports store that catered to the lifestyle of rich suburban kids. Yet behind the cozy façade, a very different family business was underway: the kidnapping of rich local residents whom the Puccio family and their cronies knew to varying degrees. After collecting the ransom, the Puccios killed the victims. Did you know the Puccios' story before this survey?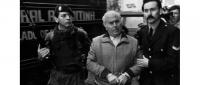 2. The sinister story of the Puccio clan was all over the media in 1985. They have been in the kidnapping business for three years. Despite all the members of the clan were found guilty except for the two younger kids, none of them is in prison now. The main leader, Arquimides, was supposed to spend life in prison but now he is free, living with a Christian priest. The mother and a brother died. The other ones changed their names and vanished. Justice sometimes shows gaps that benefit criminals instead of punishing them as they deserve. Curiously, before leaving prison, Arquimides Puccio became a lawyer. Can you mention any other criminal families which were found guilty of extremely violent crimes and were free before they should?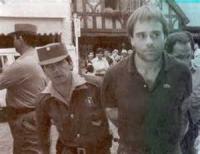 3. As police swarmed around the house that fateful night, the neighbors murmured that the Puccios must have been robbed: no one ever would have suspected what was actually occurring. Can you mention any other criminal family which was supposed to be friendly and respectable in their neighborhood and ended up being just the opposite?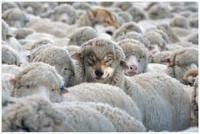 4. A wolf in sheep's clothing is an idiom of Biblical origin. It is used of those playing a role contrary to their real character, with whom contact is dangerous. Did you ever meet a wolf in sheep's clothing?
08/27/2015
News
1859
27
By: LBP
Earn Rewards Live
Comments