Results for - Diner en Blanc
1,423 voters participated in this survey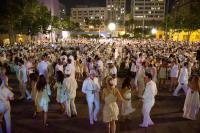 1. *Wiki*: Dîner en blanc phenomenon, which has taken place annually in Paris, France, since 1988, for one night around the end of June. The invited guests wear only white clothes and gather at a chosen spot, knowledge of which they have only a short time beforehand. They bring along food, drink, chairs and a table and the whole group then gathers to have a meal, after which they disperse. The event has been held each year in different places in the centre of Paris. It is not a normal cultural event because it is not advertised and only those who have received an invite attend - information on the chosen location is transferred by text message or more recently Twitter. The number of people attending has grown, in 2011, to over 10,000.[2] Dîner en blanc would be considered a smart mob rather than a flash mob, because the event lasts for several hours. Which of the following were you aware of before this survey?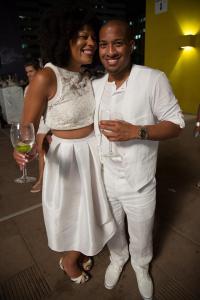 2. So this past week in LA, at Pershing Square, a Diner en Blanc was hosted. It's by invite only, it's held at other places and there is a website where you can register. If there was one in your area, would you register to get an invite?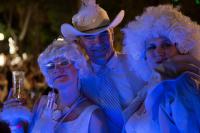 3. What is your overall opinion to Diner en Blanc?
The adult answer to a Rave
It's a positive thing, therefore I support it
08/31/2015
News
1423
18
By: ptajuggalette
Comments