Rewards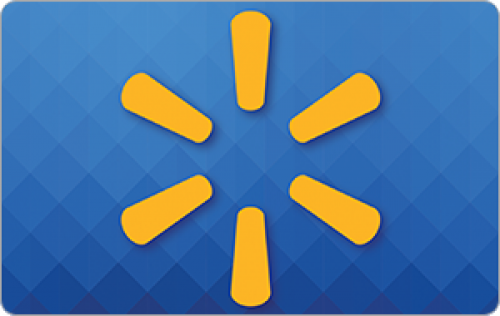 Amazon gift card
Take surveys and collect rewards from the industry-leading e-commerce website, Amazon.com, Via "amazon gift cards". The more you take or create survey, larger the amazon gift card you earn.
Results: Ohio Bill Wants To Make Abortion Illegal When Down Syndrome Is Detected In Fetus
1.
1.
When Hallie Levine was pregnant with her now seven-year-old daughter Johanna, she had no idea that the baby girl she was carrying would be born with down syndrome. Had she been aware of her daughter's diagnosis during her pregnancy, she would have chosen to terminate. Levine's story highlights how critical it is to have access to safe and legal abortion services, after it was reported that in the coming months a new bill which will make it illegal for doctors to terminate pregnancies where the fetus has been diagnosed with down syndrome is expected to be passed in Ohio. If the bill is passed, the state – which already has some of the strictest anti-abortion laws in the United States – will send a troubling message to prospective mothers by suggesting that some reasons for termination are more valid than others. Do you agree or disagree with this proposed bill?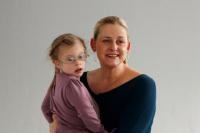 Disagree with bill 100%
0%
Torn--agree with abortion rights, but fetus needs some protection when not life-threatening diagnosis
0%
Undecided about this subject
0%
Torn--against abortion, but in some cases it is warranted and justified
0%
Other (please specify)
0%
2.
2.
This bill isn't about protecting people with down syndrome – it's about making access to termination even more difficult for American women. In an essay published by Yahoo, Levine wrote that she found the proposed bill "absolutely appalling." Women in the United States have a constitutional right to safe terminations as a result of the landmark case Roe v Wade, but this access has been slowly eroded over time. Across the United States, a number of abortion services have been defunded making access – albeit legal – virtually non-existent. Bills such as Ohio's send a dangerous message to prospective women by implying that their reasons for termination aren't valid. Do you agree that just because you do not agree with abortion personally, it is still the right for every woman to decide when and if she carries a baby to term?
Agree that it is the woman carrying the fetus that has the right to choose--and no one should prevent her from aborting
0%
Agree in principle, but only under medical or extenuating circumstances
0%
Disagree with abortion on all levels--never OK
0%
Disagree with abortion, but some circumstances it is acceptable
0%
Other (please specify)
0%
3.
3.
Agree or disagree with this statement: We don't have to agree with the choices women make for themselves – but we do have to respect their ability, and their right, to make them.
4.
4.
Levine said that in the first few years of her daughter's life she had to go through several invasive surgeries, and still has more to go. Now her daughter is seven, and she loves her dearly, but still insists that if she had been given a diagnosis of down syndrome, she would have opted for an abortion. Studies vary, but anywhere from 67 percent to 85 percent of women who learn their baby has Down Syndrome terminate their pregnancies, according to a 2012 University of South Carolina review published in the medical journal Prenatal Diagnosis. Ironically, she asked her doctor several times for an amniocentesis. She talked her out of it, emphasizing that the blood screening tests she had taken boasted over a 90-percent detection rate. If you have been pregnant, did you have blood-screening that failed to detect a serious life-altering condition in your baby?
Have not been pregnant
0%
Did not have blood tests done during pregnancy to screen for these things
0%
Had blood tests but they detected abnormalities
0%
Had blood tests that failed to detect abnormalities
0%
Had blood tests that detected abnormalities and had amniocentesis to confirm
0%
5.
5.
If you were pregnant and had a confirmation that the fetus you were carrying had Down Syndrome, what would you choose to do?
I would carry the baby to term
0%
I would carry the baby to term, but put the baby up for adoption
0%
I would get an abortion
0%
Other (please specify)
0%