Results for - Am I in the wrong place?
1,633 voters participated in this survey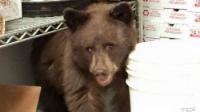 1. "A bear cub walks into a pizzeria" is not the beginning of a joke. A Colorado pizza joint had a very confusing visit when a tiny bear nonchalantly walked into the shop through the front door and went straight to the stock room, when she started feasting on icing and other munchies until she dozed off in a corner, ready for her nap. Have you heard about this little bear?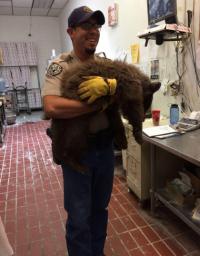 2. An officer from Colorado Parks and Wildlife tranquilized and inspected the cub and found it had a broken foot. Officers think she was hit by a car. She will be taken to a rehabilitation facility and released once she recovers. Have you seen an increase of wildlife in your area?
3. Have you ever been somewhere and had a wild animal just appear when they didn't belong?
09/25/2015
News
1633
39
By: sarahzahm
Comments