Results for - I have dibs on the cereal box toy
1,499 voters participated in this survey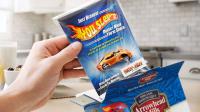 1. *AdWeek/TimGunn*: Canadian agency Rethink pulled off a clever stunt for advocacy group Arrive Alive on Ontario college campuses. It handed out free samples of Arrowhead Mills cereal to students with an unpleasant surprise inside—little wrecked cars, seemingly from accident scenes. The stunt was timed to breakfast because of one key piece of data: In fact, it can take up to 12 hours after your last drink to reach zero blood alcohol level. In other words, just because you slept, doesn't mean you're sober. *What do you think of this campaign?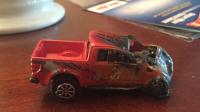 2. If you are in college or have been, and lived on campus ... or near by, did you drink or participate in the imbibe get togethers?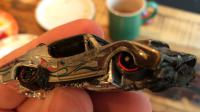 3. If you have a child or one that is college bound, are you ok with this campaign; in other words your child pulling out a smashed car from their cereal box?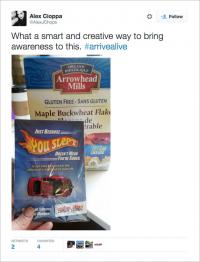 4. When I was in high school, most of the don't drink and drive and/or take drug education was based on "Shock Value" I believe that this campaign has the same tone to it. Based on what you know, do you feel that using "shock" is the best way to go when educating teens/young adults to drinking, drugging & driving?
I think it's the best choice
I think it's ok but must be combined with other methods
10/05/2015
News
1499
24
By: ptajuggalette
Earn Rewards Live
Comments