Results for - The One Where Ross And Rachel... You Know
1,564 voters participated in this survey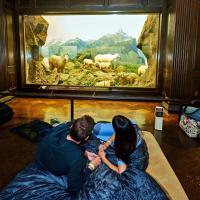 1. This year, The Natural History Museum Will Host A Halloween Sleepover For Grown-ups. "The Art of Mounting," an all-night, grown-up sleepover with a spooky taxidermy theme that kicks off at 8 p.m. on Oct. 31. The night will include: a curatorial talk on taxidermy, a gallery scavenger hunt, music spun by a DJ, craft beer and wine served from 8:30 p.m. to midnight, and a munchies buffet at midnight. How does this sound to you?
2. For those who want to upgrade their experience, you can also purchase add-ons, like the chance to sleep in the dinosaur hall, go on a behind-the-scenes tour at night, enjoy a breakfast buffet, or explore the NHM's new traveling exhibit, Mummies: New Secrets from the Tombs, in the morning. If you were to go, money no object, would you purchase the extras?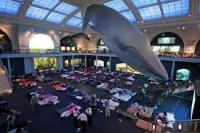 3. Tickets cost $135 per person. How do you feel now?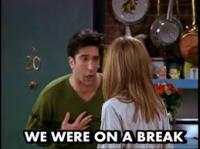 4. Last question: Did you watch the Rachel and Ross episode @ the museum?
10/14/2015
News
1564
16
By: ptajuggalette
Earn Rewards Live
Comments