Results for - Charlie Hebdo Cartoonist Shares Message In Wake Of Attacks "Do Not Pray For Paris"
1,951 voters participated in this survey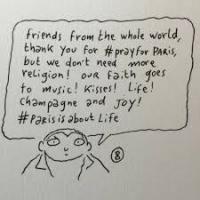 1. The world is still reeling from news of the Paris terrorist attacks, and moments after the attacks the hashtag #PrayforParis trended all over social media. Joann Sfar, a cartoonist at Charlie Hebdo, the magazine that was the target of terrorist attacks earlier this year, posted this cartoon, asking people to NOT pray for Paris--saying Paris does not need any more religion, and that it is a time to "feel" and "heal" not separate. Do you agree with this cartoon's message?
To a point, but not sure if #PrayforParis is all about religion
No, disagree strongly--prayers are needed at this time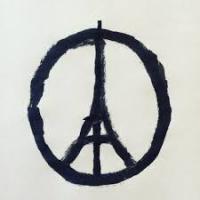 2. Did you participate in any of the social media campaigns to offer your support and sympathy to the French people?
Yes, I posted something to social media
Yes, I changed my profile picture to the color of the French flag in support
Yes, I posted one or more of the symbols supporting the French people
Yes, I posted something supporting ALL acts of terrorism -- not just this particular one
Yes, I did something else not listed
N/A I do not participate in any social media campaigns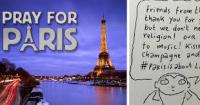 3. Do you think you can "pray" without it being a religious act?
Yes, people use the term generically to mean support and concern all the time, without it being a religious thing
No, praying is 100% connecting to God, no matter what religion you follow
11/17/2015
News
1951
41
By: Harriet56
Comments