Results for - Blaming All Because Of The Actions Of A Few
1,790 voters participated in this survey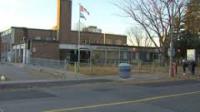 1. A Muslim woman was picking up her child from Grenoble Public School in Flemingdon Park, in Toronto on Monday when she was attacked by two men. The brazen assault on the woman is being treated as a hate crime, according to police. The two men approached the woman and started hurling anti-Islamic and racist profanities at her. Police said the men started calling the woman a "terrorist" and said "go back to your country." One of the men started punching the woman in the stomach and a second man ripped off her hijab during the assault. The woman yelled for them to stop. Her cell phone was also destroyed in the attack. Are you familiar with this story?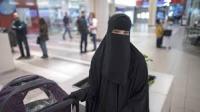 2. In separate incidents, two women wearing the hijab were verbally and physically attacked on a Toronto subway, and hateful graffiti against Muslim women was discovered at a commuter train station. Has your area reported an increase in "hate" crimes since the recent Paris terrorist attacks?
3. Do you think it is common for people to react badly to a group in general, based on the actions of a very small percentage of that group--such as recently people blame the attacks carried out in Paris on ALL Muslims when only a minuscule percentage of Muslims actually carried out the attacks?
Yes, but completely without basis -- it's like blaming all Christians on the actions of the KKK for example
No, and in this case it is a very unusual reaction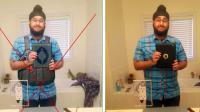 4. A Spanish newspaper has since apologized for a "altered" photo of a man who was wrongfully identified as one of the Paris terrorist suspects. The newspaper photo shopped the man holding a computer to show him wearing a suicide bomb vest and holding a Qur'an. The man in the photo took to Twitter to clear his name, stating that not only does he live in Canada, has never been to Paris, and most importantly he is a "Sikh dude with a turban". Do you feel ignorance and lack of education is to blame for people not even knowing the difference between a Muslim and a Sikh?
Definitely, some people are so ignorant and know nothing about other cultures, religions and nationalities
No, it's an honest mistake to confuse the two
In this case, there are physical similarities but usually people assume when they do not know
11/24/2015
News
1790
47
By: Harriet56
Comments