Results for - Car Surfing
1,739 voters participated in this survey
Paulding County, GA: Friends and family are mourning the death of a teenager who died after falling off the hood of a Jeep. Alex Desalis, 16, then became pinned under the front of the Jeep on Ferguson Place on Saturday afternoon. The Georgia State Patrol is investigating the accident. Troopers say a girl was driving in the Jeep when she saw some of her friends. "She saw her friends on the side of the road (and) turned around to come back to say hey. When she did, they asked for a ride right up here to the cemetery," Trooper John Daniel said. Troopers say that's when Desalis jumped onto the hood of the Jeep. "He was on his knees and hands on the center of the hood, according to the marks we could see on the vehicle," Daniel said. "Maybe he lost his footing and began to slide off of the vehicle, striking the ground and then going under the Jeep." Neighbor Kim Chandler and her husband ran to help. "I told my husband to call 911 and ran out to the boy and brought him a blanket and checked his vital signs and talked with him until the ambulance got here," Chandler said. Paulding County Fire Rescue and sheriff's deputies responded, but it was the Chandlers who got to the teen first. "He was unconscious. We couldn't feel a pulse," Chandler said. Desalis was airlifted to Grady Memorial Hospital. He was taken off life support Sunday night and died from his injuries. Sunday morning, Desalis' mother, Michelle Guthrie, went to the site of the accident and spoke with Chandler. "She just wanted to see and be here where the accident happened. She was devastated. I can't imagine being in her spot," Chandler said. "This is my baby. He's the youngest of five and I laid right where his body was. Because that was the last place he was," Guthrie told Channel 2's Carl Willis. Guthrie said despite some reports, her child was not car surfing at the time of the accident. "People need to look up what car surfing really is. Because him up on all fours on front of her vehicle. I don't think we'll ever know what proceeded before he fell off," Guthrie said. Guthrie told Willis she holds no ill will against the girl driving the Jeep. "I don't blame the girl and I don't want anyone else to blame her," Guthrie said. "I just want to hug her and tell her it's not your fault. I know it was an accident. I know she knew better. I know he knew better." Charges are pending for the driver of the Jeep.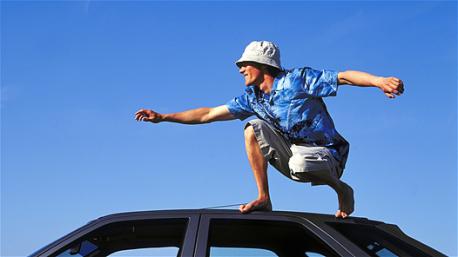 1. Have you heard about this story?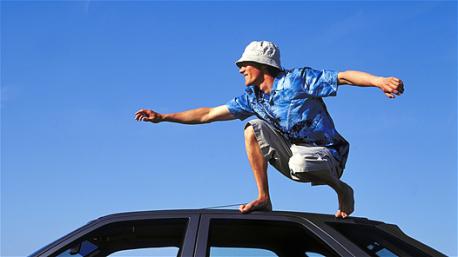 2. Have you heard of the term "car surfing"?
3. Have you ever car surfed before?
4. Do you know someone who has?
5. If you car surfed or know someone who has, were you/they injured as a result of it?
6. Since reading this story, does it make you think more seriously about car surfing and the dangers of it?
7. Do you think the driver should face charges?
12/02/2015
News
1739
47
By: znwhitehead2556
Earn Rewards Live
Comments