Results for - Ohio woman fined for damaging county office
2,291 voters participated in this survey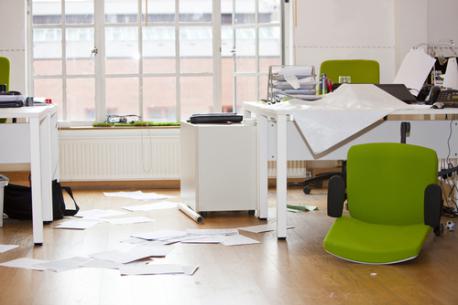 1. Silly string is a toy where soft plastic is propelled from a tube. Have you ever used silly string?
2. Samantha Lockhart, 25, a county government clerk in Ohio dumped glitter, silly string and unknown powder across the employee's desk, damaging a computer and other equipment. Lockhart worked in the Summit County financial office and was in the process of leaving her job. If you were planning to leave a job is this something you would do?
3. Lockhart was found guilty by a jury in October of vandalism, a fifth-degree felony. She was fined $1,000 and given a nine-month suspended sentence for trashing a former supervisor's office cubicle with glitter, toilet tissue and silly string. The Judge also sentenced Lockhart to 50 hours of community service and ordered her to write a letter of apology for her actions. Lockhart's motives were unclear but stated she would have more to say after the Thanksgiving holiday. Do you think her sentence was fair for the act she committed?
12/01/2015
News
2291
34
By: sarahzahm
Earn Rewards Live
Comments