Results for - Offensive Statue At Starbucks
1,595 voters participated in this survey
1. Have you heard about actress Thandie Newton blasting Starbucks for displaying an "offensive" statue at one of their locations in London?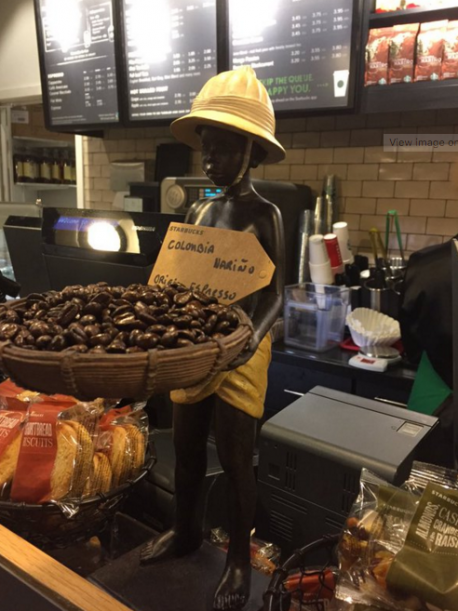 2. Here is the statue in questions. Do you find this offensive?
3. Starbucks apologized. Do you think they should have?
4. What would be your response if you saw something similar that offended you in a retail establishment?
Roll my eyes and keep on walking.
Ask to speak to a manager then and there.
Loudly condemn said offensive thing for all those around me to hear.
Take a picture and blast it all over social media.
Remove the offensive item myself.
01/11/2016
News
1595
52
By: MamaV1776
Comments