Results for - "Kitty Genovese syndrome" AKA "bystander effect"
1,821 voters participated in this survey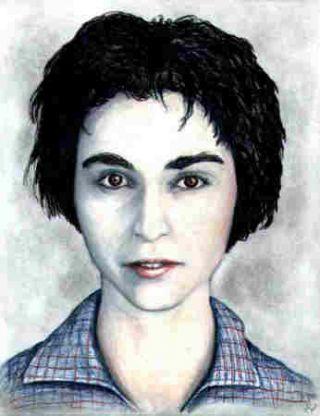 1. *PsychToday* It was back on March 13, 1964 at 3 am that petite 28-year-old Kitty repeatedly screamed for her life when she was brutally attacked on her way home, but none of the reported 38 neighbors who heard Kitty's screams so much as phoned the police, as the psychopath brutally sliced Kitty to death in two attacks over an excruciating half-hour. Due to bystander effect, none of the 38 witnesses did anything. (The bystander effect, or bystander apathy, is a social psychological phenomenon that refers to cases in which individuals do not offer any means of help to a victim when other people are present. The probability of help is inversely related to the number of bystanders.) Are you aware of Kitty Genovese and/or bystander effect?
2. Have you ever been in a situation where you were a witness to something that warranted action, but you did nothing because others were around, and you thought they would act upon the situation?
3. While in school, my 3 study partners and I decided to give the bystander effect a whirl for our semester project. We stood inside a major college hallway while 6 classes were in session. We dropped several books down a flight of stairs and one of us yelled enough to let the listeners know that a fall had taken place and that someone might be hurt. Not one person came outside from their class. Our professor, teaching another class, let us come in to interview the 20 students (who were closest to the hallway) to ask if they heard the drop and screams, and then why they took no action. All 20 students (and all the other classes heard the books go down the stairs and the screams) yet no one did anything because they figured/assumed that someone else would go check to see if all was ok. Have you been a part of something like this, even if it was an experiment?
4. Have you ever had something happen to you and no one came to your rescue?
5. Sadly, there are other known events to have happened where those that heard or saw did nothing. Which of them are you aware of?
Esmin Green at Kings County Memorial Hospital in Brooklyn in 2008.
Angel Arce Torres in Hartford, CT in 2008.
Jayna Murray in Bethesda, MD in 2011.
Ilan Halimi in Paris, France in 2006.
Raymond Zack in Alameda, CA in 2011.
Axel Casian in Turlock, CA in 2008.
Shanda Sharer in Madison, IN in 2009.
Bonnie Bush in Manhattan in 1978.
Andrew Mormille in Brooklyn NY in 1965.
Baby Wang Yue in Foshan, China in 2011.
James Patrick Bulger, age 2, in Liverpool, UK in 1992.
6. Sometimes those who hear or see a crime keep quiet, either for fear of retaliation or simply because they just don't want to get involved. Unfortunately, I am not like that. One morning after my daughter was born, I saw some motion outside through my living room curtains. I unintentionally knew when everyone went to work, so I thought it strange that there would be movement. I peeked outside and saw someone crawl into the kitchen window of my neighbor's apt (Actually it was the same neighbor that slit her tenant's tire). I first thought that she had locked herself out and was having someone crawl in to get her keys, but she wasn't around. I called the police and they were able to catch this guy with a ton of items that he was ready to steal. Thanks to the "3rd strike law" he is behind bars. Have you had anything like this happen, where you had to make a quick decision as to call the authorities?
7. Finally, which situation would you be more apt to report?
I would be more likely to report a crime to law enforcement
I would be more likely to report a crime that law enforcement committed themselves (like witnessing police brutality against someone)
02/15/2016
News
1821
34
By: ptajuggalette
Comments