Results for - Ted talks (Technology, Entertainment, Design)
1,715 voters participated in this survey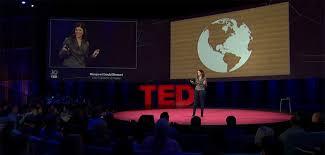 1. TED (Technology, Entertainment, Design) is a global set of conferences run by the private non-profit Sapling Foundation, under the slogan "Ideas Worth Spreading". These conferences which last 10 to 20 minutes (usually) include talks on many scientific, cultural, and academic topics. They can be seen on Youtube. Have you ever watched a Ted talk?
2. Are you curious at all? Do you find this interesting? Will you check it out?
3. Do any of these subjects interest you?
Do schools kill creativity?
Your body language shapes who you are.
How great leaders inspire action.
The power of vulnerability.
The surprising science of happiness.
03/12/2016
News
1715
28
By: guylinegoulet
Comments